About Us
We have been active in the food and beverage industry since the year of 2000, Samindo is an authorized agent and distributor of:
Authorized Agent of Westmann Engineering GmbH.
Authorized Agent of B&G Products Company, Inc.
Authorized Agent of Alimac Group S.r.l. - Carry Handle Tape
Authorized Agent of Mactec Italia S.r.l - Shrink Wrapper Machine and Handle Applicator
Authorized Distributor of Aventics Pneumatic
Authorized Distributor of Pronal Asia Manufacturing - Bottle Gripper Tubes and Industrial Lifting Bags

Authorized Agent of Technoplan Engineering SA

Authorized Distributor of Jinan Sumspring Experiment Instrument Co. Ltd
Distributor of Rexnord, MCC, Marbett,

Table Top Chain,

Conveying Component & Accessories
Our scope of supply :
New machines as well as used reengineered or overhauled machines for beverage industries
Conveying components such as table top chains, roller chains, couplings, toothed belts and accessories.
Spare parts for the food and beverage industrial machines.
Spare parts for the PET and glass bottles production machines.
Overhaul, repair, and modification jobs for blowmodling and filling machines.
Carry handle tapes
Shrink wrapper machines and handle applicator machines
Machines and lines for PET perform and empty bottle handling such as air conveyors, silos, unscrambles, vacuum conveyors, etc.
Gripper tubes and industrial lifting bags
Industrial pneumatic solutions
Testing Instruments or QC devices
One of our Main objective is to supply parts to replace expensive original machine part, our OEM Products has been proofed to have quality as good as the original one and with the price is much lower, OEM parts are the best solution to press the cost of production. With our German partner Westmann Engineering GmbH, we provide high quality replacement and upgrade parts for bottlers all over the region; we prove to have high reaction time and reliability. Our quality parts are provided mostly from original sub suppliers to Sidel®, KHS®, Krones®, SIPA®, Husky®, Gabler®, Bardi®, Alsim®, Simonazzi®, Alfa®, Berchi®, Kettner®, Cermex®, SEN®, Seitz®, Enzinger®, Noll®, Meyer®, Kisters®, O+H® (Ortmann+Herbst®), H&K® (Holstein&Kappert®), Corpoplast®, GEA®. They are compatible with the original parts. The engineers at Westmann Engineering GmbH have long time experience which they gained as former employees at the machine manufacturers.
Below pictures show the scope of our product application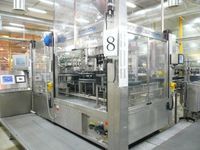 Machine for Beverage Industries
We supply machines and complete plants for the beverages and liquid food industries worldwide starting with water treatment plants and preform injection moulding machines via PET stretch blow moulding machines, PET bottle handling, product processing, mixing, pasteurizing, labeling up to final packing and palletizing.
We of course also supply single machines and second hand machines either in "as-is" condition or overhauled rsp. reengineered.
Conveying Component and Accessories
In 1938 Rexnord introduced the world´s first metal TableTop chain with integrated top plate and hinge eyes. Nowadays, Rexnord and MCC product lines of steel slatband chains offer many materials, types, and grades, enabling a solution for any application. Steel slatband chains are ideal for handling glass bottles, PET containers, kegs, crates and many other products.
Industrial Automation For Food and Beverages
Our main products include various kinds of production lines such as blowing machines, filling machines, capping machines, labeling machines, bag-packaging machines, food production and packaging machine, and all-in-one machines. Many products have been awarded the honor of hi-tech products. All our products are sold to the biggest factories all over Indonesia.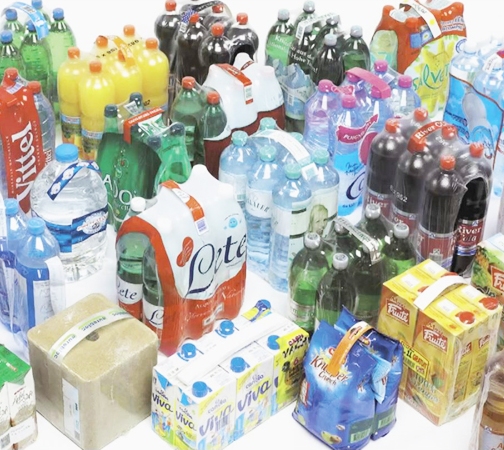 Carry Handle Tapes
Alimac has been synonymous of technical packaging in more than 70 countries in the world since 1990. It is a world leader in the production of adhesive handles for the beverage industry and packaging in general.
Alimac strictly collaborates with producers of handle machines and with its customers to supply the most reliable and innovative packaging systems.
Alimac, thanks to its wide range of products has turned the adhesive handle sector into an efficient, practical and economical transport system in the world.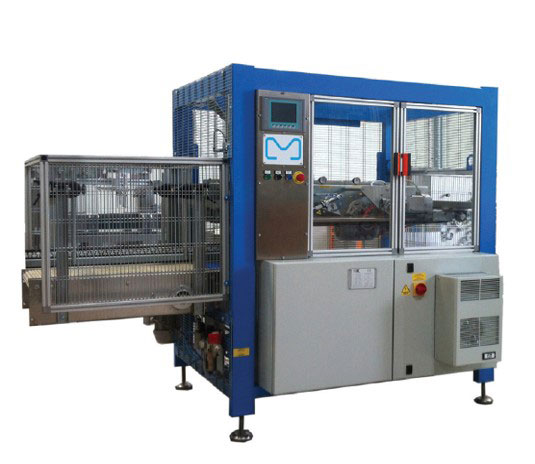 Mactec - Shrink Packer and Handle Applicator
Mactec is an Italian manufacturer of Packaging Equipment with international presence. Mactec provides a wide range of Handle Applicator machines, applying the innovative self-adhesive carry handle on the packaging, and of End-of-Line Equipment, covering the whole "Dry Line": shrink wrappers machines, wrap around machines, palletizers, stretch wrapping machines. Mactec also carries out special projects on demand: combi solutions (shrink wrapper machine+ handle applicator)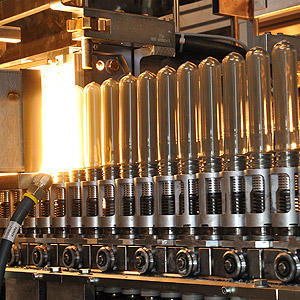 IR Heat Lamp
Infrared heater and heating systems -- Industrial infrared ovens -- We provide solutions to challenges in curing, drying and other applications. Our electric IR emitters and ovens feature heat lamps designed to meet the specific requirements of each application. Innovative infrared emitter lamp technology targets heat exactly where it is needed, providing high levels of efficiency to the process.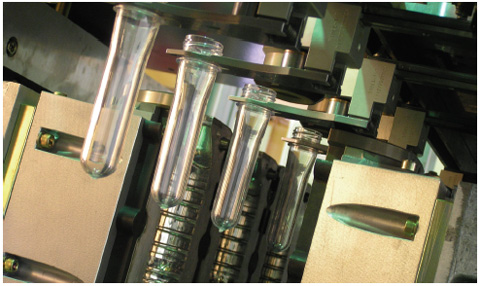 OEM Parts and Services
We supply OEM parts and machineries, plus product line from automation and electrical product, to pneumatic such as valves, shock absorber, to power transmission and motion controllers such as pumps, compressors and motors. We have successfully supplied, installed, and upgraded sever machines such as Incaster, Label Extractor, Pasteurizer, Bottle Washer, and Filler for top mineral water companies in Indonesia. Our company has continually supported our installed machineries with service and spare parts as after sales services.